Skip Mahoney & The Casuals
Good Old Days
( 2 mb )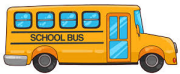 Sowmya Krishnamurthy
Summertime School Bus
( 2 mb )


Jackie Wilson
Good Vibrations
( 1 mb )

amazon prime day mega-sale - July 15 & 16
♦ Jun 25, 2019 .. NPR LAW SECTION: SUPREME COURT UPDATES and More Legal Updates : npr law section
♦ Jun 25, 2019 .. SUPREME COURT: THIS WEEK AT THE SUPREME COURT : Supreme Court Of The United States blog scotusblog.com
♦ Jun 25, 2019 .. GSMArena: Study finds over 2000 dangerous apps on Google Play Store, some are famous. While most of the apps have been removed from the Google Play Store, many are still installed on cellphones. GSMArena.com read comments too
♦ Jun 25, 2019 .. D.D.C.: Allen v. Mnuchin .. Patricia Allen brings this employment discrimination action against Steven Mnuchin, the Secretary of the Treasury, in his official capacity. Ms. Allen alleges that her employer, the United States Bureau of Engraving and Printing ("BEP"), discriminated against her, retaliated against her on the basis of her Equal Employment Opportunity ("EEO") complaints, unfairly denied her two promotions, and created a hostile work environment in violation of Title VII of the Civil Rights Act of 1964 ("Title VII"). .. COURT DECISION: (.pdf) (.html)
♦ Jun 25, 2019 .. 6th Cir.: Harper v. Cleveland .. Harper, an African American police officer with the City of Cleveland, filed a civil rights complaint against the City, its Chief of Police, and its Director of Public Safety. Harper claims that the defendants engaged in racial discrimination and that they also retaliated against him for engaging in protected speech. .. COURT DECISION: (.pdf) (.html)
♦ Jun 24, 2019 .. D.D.C.: Hall v. Nielsen .. Plaintiff Steven Hall has filed a flood of pro se suits against Defendant Rosemary Dettling — his former attorney — as well as other parties, all arising from an employment dispute he had with the Department of Homeland Security. Undeterred by repeated dismissals of his claims, as well as warnings that sanctions would ensue should he continue filing suits, Hall has persisted in initiating claims against Dettling and others. She now seeks a pre-filing injunction against him, arguing that his suits are harassing and frivolous. Agreeing, the Court will issue such an injunction, barring Plaintiff from filing further actions about this issue without prior leave of this Court. .. COURT DECISION: (.pdf) (.html)
♦ Jun 24, 2019 .. GAO Report: VA DOESN'T REALLY KNOW HOW WELL VA'S REGIONAL VHA-VISN-OFFICES PERFORM. : GAO RECOMMENDS THAT VHA : (1) develop a process to assess the overall performance of VISNs in managing and overseeing medical centers, (2) establish a comprehensive policy that clearly defines VISN roles and responsibilities for managing and overseeing medical centers and (3) establish a process to routinely oversee VISN staffing. VHA concurred with the first and third recommendations, and concurred in principle with the second. GAO Report gao.gov (.pdf) govexec.com (.html)
♦ Jun 24, 2019 .. FLRA: NLRB v. NLRB Prof Assn .. This matter is before the Authority on exceptions to an award of Arbitrator Elliot H. Shaller filed by the Agency under § 7122(a) of the Federal Service Labor-Management Relations Statute (the Statute) and part 2425 of the Authority's Regulations. The Union filed an opposition to the Agency's exceptions. As a preliminary matter, the Authority does not ordinarily consider interlocutory appeals. Because resolution of the Agency's exceptions could conclusively determine whether any further arbitral proceedings are required, we grant interlocutory review. Under § 7122(a) of the Statute, an award is deficient if it is contrary to any law, rule, or regulation, or it is deficient on other grounds similar to those applied by federal courts in private sector labor-management relations. .. FLRA DECISION: (.pdf) (.html)
♦ Jun 24, 2019 .. FLRA: IRS v. NTEU .. The parties' collective-bargaining agreement specifies how they will divide third-party factfinding costs during negotiation impasses. The Agency has filed an interlocutory exception arguing that the dispute in this case is not a "grievance" under § 7103(a)(9). Consequently, the Agency contends that the Arbitrator's denial of its motion to dismiss is contrary to law. We grant interlocutory review because the Agency's exception, if meritorious, would obviate the need for further arbitral proceedings. .. FLRA DECISION: (.pdf) (.html)
♦ Jun 21, 2019 .. SUPREME COURT: THIS WEEK AT THE SUPREME COURT : SCOTUS blog.com
♦ Jun 21, 2019 .. REPORT: HOMELAND SECURITY EMPLOYEES AREN'T DISCIPLINED CONSISTENTLY FOR MISCONDUCT : Lengthy survey by watchdog faults vague definitions, poor record-keeping for the lack of standard consequences across agencies within the department. Misconduct at the varied agencies within the massive Homeland Security Department—from sexual harassment to discrimination, to absences without leave, to credit card fraud to sleeping on the job—is not being addressed consistently, according to results of a large-scale employee survey released earlier this week. GovExec (.html) Report (.pdf)
♦ Jun 21, 2019 .. 5th Cir.: English v. Perdue .. Todd English, an employee of the Department of Agriculture, brought claims for sex and age-based discrimination, hostile work environment, and retaliation against the Secretary of Agriculture in his official capacity. English's complaint explained that he is a man over age 40 who, at the relevant time, was employed by the USDA Office of Rural Development's Single Family Housing Division in Temple, Texas. English alleged that his supervisor, Theresa Jordison, and the state director, Francisco Valentin, discriminated against him based on his age and sex, created a hostile work environment, and retaliated against him after he filed an Equal Employment Opportunity complaint. .. COURT DECISION: (.pdf) (.html)
♦ Jun 20, 2019 .. DOI OIG: NPS FORMER OSMRE EMPLOYEE CONVICTED OF BANK FRAUD AND AGGRAVATED IDENTITY THEFT : We found that former OSMRE employee fraudulently obtained nine student loans totaling more than $93,000. Summary (.html) Report (.pdf)
♦ Jun 20, 2019 .. DOI OIG: NPS FACILITY MANAGER STOLE NPS FUNDS, MISUSED A GOV AND CONCEALED CRIMINAL CONVICTIONS : We confirmed allegations that a National Park Service manager stole funds, misused his authority, and concealed convictions to gain employment. Summary (.html) Report (.pdf)
♦ Jun 20, 2019 .. Fed. Cir.: Ingram v. Army .. HE GOT AWAY WITH INSUBORDINATION ... THEN HE HAD THE NERVE TO COMPLAIN .. Harrol Ingram appeals the final decision of [MSPB] denying his request for corrective action related to a Letter Of Reprimand the Army issued to him. .. COURT DECISION: (.pdf) (.html)
♦ Jun 20, 2019 .. 5th Cir.: Clark v. Charter .. Danielle Clark sues her employer Charter Communications, alleging disability discrimination and harassment, failure to provide reasonable accommodations and to engage in the iterative process regarding such accommodations, and retaliation in violation of the Americans with Disabilities Act and the Texas Commission on Human Rights Act. BACKGROUND: Danielle Clark was employed as a specialist in the Dallas Operations Center beginning in Fall of 2015. Clark experienced episodes in which she fell asleep, woke up, and did not realize that she had been asleep. Co-workers found Clark sleeping while she as supposed to be monitoring the network, as well as in the middle of phone calls with technicians in the field. Clark's supervisors worked with her to mitigate the effects of narcolepsy on her work. .. COURT DECISION: (.pdf) (.html)
♦ Jun 20, 2019 .. 11th Cir.: Bowman v. Birmingham .. Bowman, an African-American man, works as a Business Officer in Birmingham's Crossplex/Fairgrounds Department, which oversees the City's sports stadiums and concert facilities. He complained to his supervisor, Kevin Moore, that a white male coworker, Preston Kirk, had failed to collect several payments owed for catering services. Moore disagreed with Bowman's take on the situation, declined to discipline Kirk, and tasked Bowman with managing catering payments moving forward. At that point, Bowman accused Moore of being "quick to discipline the black employees," while refraining "from disciplining the white employees when they do something wrong." According to Bowman, just a few days later, Moore stripped him "of his supervisory duties and authority over the staff in the office that he managed." Bowman further alleges that Moore repeatedly reprimanded him and threatened disciplinary action on multiple occasions—all in retaliation. .. COURT DECISION: (.pdf) (.html)
♦ Jun 19, 2019 .. 9th Cir.: Rojas v. FAA .. Jorge Alejandro Rojas ("Rojas") appeals the district court's order granting summary judgment in favor of the Federal Aviation Administration ("FAA"). The case concerns a Freedom of Information Act ("FOIA") request Rojas submitted to the FAA after the FAA notified him that he was ineligible for an Air Traffic Control Specialist position based on his performance on a screening test called the Biographical Assessment ("BA"). The BA is an initial screening test that determines whether an applicant possesses certain characteristics empirically shown to predict success in an Air Traffic Control Specialist position. These characteristics include flexibility, risk- tolerance, self-confidence, dependability, resilience, stress tolerance, cooperation, teamwork, and rules application. We have jurisdiction [...] and we reverse and remand. .. COURT DECISION: (.pdf) (.html)
♦ Jun 19, 2019 .. D.D.C.: Santos v. Sessions (Justice) .. Virna L. Santos is an attorney who served at the Department of Justice, in California, in Bogotá, Colombia, and at Main Justice in Washington, D.C., until September 30, 2014. In this lawsuit, Ms. Santos alleges that she was retaliated against, harassed, and dismissed because she engaged in protected activity and not because there was a lack of funding for her position. .. DECISION: (.pdf) (.html)
♦ Jun 18, 2019 .. Supreme Court: Gamble v. U.S. (Alabama) .. STATES AND FEDS CAN PROSECUTE SAME OFFENSE WITH NO "DOUBLE JEOPARDY" PROTECTION .. .. Petitioner Gamble pleaded guilty to a charge of violating Alabama's felon-in-possession-of-a-firearm statute. Federal prosecutors then indicted him for the same instance of possession under federal law. Gamble moved to dismiss, arguing that the federal indictment was for "the same offence" as the one at issue in his state conviction, thus exposing him to double jeopardy under the Fifth Amendment. Gamble pleaded guilty to the federal offense but appealed on double jeopardy grounds. The Eleventh Circuit affirmed. The Supreme Court of The United States affirmed. ALITO, J., delivered the opinion of the Court, in which ROBERTS, C. J., and THOMAS, BREYER, SOTOMAYOR, KAGAN, and KAVANAUGH, JJ., joined. THOMAS, J., filed a concurring opinion. GINSBURG, J., and GORSUCH, J., filed dissenting opinions. (.pdf) (.html)
♦ Jun 18, 2019 .. 5th Cir.: Wallace v. Seton .. On January 27, 2016, Seton Family of Hospitals ("Seton") terminated Keneshia Wallace's employment. Wallace was a Seton employee for a little over six months. Wallace asserts that she was terminated because of her race and in retaliation for complaining about racial comments directed at her. Wallace alleges that Linda Brown ("Brown"), her African-American supervisor, directed racial comments towards her regarding her mannerisms and personality. Wallace also alleges that after she spoke with Brown's supervisor Susanne Cadena ("Cadena") about these comments, Brown retaliated against her in different ways and ultimately decided to terminate her. At issue is whether Wallace was terminated based on her race and in retaliation for complaining about Brown's racial comments and Brown's acts of retaliation. For the reasons below, we REVERSE the district court's grant of summary judgment in favor of Seton and REMAND for further proceedings consistent with this opinion. .. DECISION: (.pdf) (.html)
♦ Jun 18, 2019 .. D.D.C.: Johnson v. IAMH&AW .. Allied originally fired Mr. Johnson in March 2016, but in July 2016 he received an offer to return to work. After Mr. Johnson returned to work, he had various job performance issues, including a truck accident. On June 20, 2017, Allied's HR Director, Michael Baylor, discovered Mr. Johnson nodding at lunch and fired him for sleeping on the job. Mr. Johnson, who is Hispanic, maintains that his colleague, who is African American, was asleep nearby, but Mr. Baylor took no action against him. Mr. Johnson appears to make three claims. First, he alleges that Allied discriminated against him based on his race. Second, Mr. Johnson alleges that Allied terminated him in retaliation for his filing a complaint with the NLRB over his March 2016 termination. Finally, he alleges that Allied violated the collective bargaining agreement by terminating him without a union representative present and acting outside the disciplinary action plan. .. DECISION: (.pdf) (.html)
♦ Jun 17, 2019 .. 4th Cir.: Sweeney v. MSPB (FAA) .. Sweeney ("Appellant") began working for the FAA as a developmental air traffic control specialist ("ATCS"). A developmental ATCS must successfully complete extensive training before becoming a certified professional controller ("CPC"). Sweeney filed a "mixed case" appeal with the Merit Systems Protection Board ("Appellee" or "MSPB"), i.e., a discrimination claim coupled with a challenge to a personnel action decision. Specifically, Appellant alleged that the Federal Aviation Administration ("FAA") discriminated against him on the basis of gender and improperly forced him to accept a reassignment that resulted in a reduction in grade and pay. .. COURT DECISION: (.pdf) (.html)
♦ Jun 17, 2019 .. D.D.C.: Hudson v. AFGE .. For several years, Plaintiff Eugene Hudson, Jr. has been locked in a set of disputes with his former employer, the American Federation of Government Employees. This case concerns alleged racial discrimination in the union's treatment of Hudson while he served as its National Secretary Treasurer and its decision to terminate him in 2017. A related, labor-law suit revolves around Plaintiff's — eventually unsuccessful — bid for the AFGE presidency. Plaintiff now moves to modify the protective order and for sanctions. .. COURT DECISION: (.pdf) (.html)
♦ Jun 17, 2019 .. D.C. Cir.: Mawakana v. UDC .. In 2006, Mawakana, a black male, was hired by the University of the District of Columbia ("University") to serve as a law professor at the David A. Clarke School of Law ("Law School"). Law professor Mawakana was denied tenure and terminated by his employer, the University of the District of Columbia effective August 15, 2013. Mawakana sued the University's Board of Trustees, claiming the University discriminated against him based on race and violated both the terms and spirit of its contract with him. The district court granted the University's motion for summary judgment as to each count of Mawakana's complaint. Mawakana appealed as to three counts. We now reverse as to those counts. .. COURT DECISION: (.pdf) (.html)
♦ Jun 17, 2019 .. 3rd Cir.: Kopko v. LVH .. Appellant Patti Kopko ("Kopko") brought this employment discrimination lawsuit against her former employers, Appellees Lehigh Valley Health Network and Lehigh Valley Hospital (collectively "LVH"). BACKGROUND In 1991, Kopko began working at LVH. On April 14, 2009, Kopko received a phone call from her cousin, Ann Bavaria, An employee at a community bank. In particular, Bavaria asked Kopko to provide her with the name of a specialist physician to treat JM for abdominal pain she was experiencing. Kopko never asked whether JM had expressly authorized their speaking about her medical condition. Nonetheless, while on the call, Kopko accessed JM's electronic health records. A few days later, JM lodged a formal complaint with LVH. An internal investigation by LVH's information technology security and compliance teams revealed that Kopko was the employee who had accessed JM's medical records. Following the investigation, LVH representatives met with Kopko on May 14, 2009. .. DECISION: (.pdf) (.html)
♦ Jun 14, 2019 .. 7th Cir.: Mollet v. Greenfield .. A BUT-FOR CAUSE OF HIS CONSTRUCTIVE DISCHARGE ? .. In this case we must decide whether James Mollet's complaint about a racially charged incident was the but-for cause of his constructive discharge. For the reasons below, we answer in the negative and affirm the decision of the district court. James Mollet began working as a firefighter for the Greenfield Fire Department in 1995. The Greenfield Fire Department had three eight-hour shifts each day and one battalion chief supervised each. Mollet rose through the ranks of the fire department and became a battalion chief in 2009. In November 2011, John Cohn was appointed chief of the department and George Weber assistant chief. With that we move to the incident that underpins the theory of Mollet's case. .. COURT DECISION: (.pdf) (.html)
♦ Jun 14, 2019 .. Fed. Cir.: Ingram v. Army .. Mr. Ingram petitions for review of the initial decision of the administrative judge ("AJ") of the Merit Systems Protection Board. At all times relevant to this appeal, the agency employed Mr. Ingram as a Computer/Systems Engineer with its Program Executive Office for Simulation in Orlando, Florida. On May 18, 2017, Mr. Ingram filed an Individual Right of Action ("IRA") appeal with the Board. In it, he alleged that, in retaliation for protected whistleblowing activity, the agency took certain personnel actions against him. He claimed that these included unfairly low performance appraisals for two consecutive years (2014 and 2015) and moving him from his position as a lead engineer with the Medical Simulation Training Center ("MSTC") team to a non-lead engineer position with the Veterans Health Administration ("VHA") projects team. .. DECISION: (.pdf) (.html)
♦ Jun 14, 2019 .. Fed. Cir.: Freeman v. Air Force .. Freeman was hired as an Air Force civilian. At the time of his removal was a Senior General Engineer at the Air Force Research Laboratory. Freeman had access to a Special Access Program ("SAP"), which contained classified information subject to "safeguarding and access requirements that exceed those normally required for information at the same classification level." He was given training in how to protect the classified information accessed in the SAP, and he signed an SAP Indoctrination Agreement attesting to such training. Freeman was removed from his position based on charges of (1) violating security regulations that resulted in the unauthorized release and/or compromise of classified information from the SAP and (2) being AWOL. .. COURT DECISION: (.pdf) (.html)
♦ Jun 13, 2019 .. 4th Cir.: US v. Lee .. A federal jury convicted Richard Arlee Champion of conspiracy to distribute and to possess with intent to distribute methamphetamine and possession with intent to distribute methamphetamine and aiding and abetting others to do the same. The district court sentenced Champion to concurrent terms of 262 months' imprisonment. On appeal, Champion challenges his convictions. .. COURT DECISION: (.pdf) (.html)
♦ Jun 13, 2019 .. Fed. Cir.: Mohammed v. Army .. The Army hired Ms. Mohammed in 2011 as an assistant professor at the Defense Language Institute Foreign Language Center (DLIFLC). Her appointment was temporary, and the Army renewed her contract every six to twelve months. In 2013, Ms. Mohammed reported her immediate supervisor for "violating rules, wasting government funds, abusing his authority, and committing a prohibited personnel practice." She subsequently filed an individual right of action in 2014 alleging that, in retaliation for her disclosures, Hiam Kanbar, the Associate Provost of Undergraduate Education, sent her a letter threatening adverse personnel action. The Administrative Judge found that the agency had violated the Whistleblower Protection Act and instructed it to rescind the letter. As to her termination, the Administrative Judge credited agency testimony that it would have terminated Ms. Mohammed regardless of her disclosures because it reduced its teaching program in 2016. The Administrative Judge also determined that the Army had terminated nonwhistleblower employees. Ms. Mohammed now appeals. .. COURT DECISION: (.pdf) (.html)
♦ Jun 13, 2019 .. 7th Cir.: Nestorovic v. MWC .. The Metropolitan Water Reclamation District of Greater Chicago hired Slobodanka Nestorovic as an assistant civil engineer. Nestorovic initially did well in the position, but later lost her job for allegedly poor performance. Nestorovic responded by filing a discrimination charge with the EEOC. She then received permission to sue and brought sex and disability discrimination claims under the Civil Rights Act and the ADA against the Water Reclamation District. The district court dismissed her case. .. COURT DECISION: (.pdf) (.html)
♦ Jun 12, 2019 .. Fed. Cir.: Nelson v. Transportation .. Nelson was employed in the position of Protective Service Specialist, GS-1801-13, in the Office of Intelligence, Security and Emergency Response (S-60) since about November 2009. On October 27, 2016, Nelson was interviewed in connection with an investigation into his failure to pay for parking in the DOT underground parking garage. The investigation revealed that Nelson failed to pay for parking on 455 occasions that resulted in lost parking revenue estimated to be between $4,725 and $5,366. Nelson was placed on paid administrative leave and his Special Deputation was terminated. Nelson was suspended for 60-days and demoted to GS-12 grade level. .. COURT DECISION: (.pdf) (.html)
♦ Jun 12, 2019 .. D.C. Cir.: Davis v. DC .. Plaintiffs are 47 former longtime employees, mostly African American, of the District of Columbia Child and Family Services Agency, many of whom successfully served the Agency for decades. They were terminated as part of a large-scale reduction in force following budget cuts. Plaintiffs alleged that their firings were unlawfully discriminatory on the basis of age and race. .. DECISION: (.pdf) (.html)
♦ Jun 12, 2019 .. 4th Cir.: Kling v. MoCoMd .. EQUAL PAY : I WAS DISCRIMINATED AGAINST BECAUSE I AM A FEMALE. .. Kling's complaint did not allege—even in conclusory fashion—that sex discrimination was a cause of the difference in pay between her and Martinez. Nor could one plausibly infer such discrimination from the bare fact that a higher-paid male employee shared some general job duties with her, when the male employee concededly had a different job classification and worked in an entirely different department of county government. Martinez's and Kling's jobs were not equal. In sum, although Kling's work was without doubt important to the County, we conclude that it was not "virtually identical" to Martinez's work and thus the district court correctly granted summary judgment to the County. .. COURT DECISION: (.pdf) (.html)
♦ Jun 11, 2019 .. DOJ OIG: Investigative Summary: Findings of Misconduct by a Senior DEA Official : for Violating Ethics Regulations, DEA Standards of Conduct, and the Federal Acquisition Regulation, and for Lack of Candor; by a Member of the DEA Senior Executive Service for Aiding and Abetting the Senior DEA Official's Misconduct; and by a JMD Senior IT Manager for Violating DOJ Contractor Security Policy. justice.gov (.pdf)
♦ Jun 11, 2019 .. 6th Cir.: Booth v. Nissan .. After Michael Booth started working at a Nissan factory in Tennessee, he injured his neck and sought medical treatment. Booth's physician recommended several work restrictions, including that he not reach above his head or flex his neck too much, but the restrictions did not sideline Booth. Indeed, he continued to work on the assembly line for about a decade without incident. This appeal concerns two events that occurred about a decade after Booth's physician recommended the work restrictions: (1) Booth's requested transfer to a material handling position; and (2) Booth's transition on the door line from a two-job position to a four-job position. We consider each event below. .. COURT DECISION: (.pdf) (.html)
♦ Jun 11, 2019 .. 7th Cir.: Trujillo v. Rockledge .. This appeal is about business names and when an employee's error in naming his employer is or is not fatal to an employment discrimination claim. Plaintiff Humberto Trujillo worked as a manager of an Ashley Furniture HomeStore near Chicago. He was fired and then filed a charge with the EEOC alleging age discrimination and retaliation. In the charge, he listed the name of the Illinois store where he had worked — Ashley Furniture. The correct legal name of Trujillo's employer, however, was Rockledge Furniture LLC, a business that operates several Ashley Furniture HomeStores and that was registered to do business in Illinois under the name "Ashley Furniture HomeStore – Rockledge." The district court dismissed Trujillo's claims [...] because he did not name his employer sufficiently and because the EEOC never managed to notify the correct employer of Trujillo's charge. Trujillo filed this appealof the district court dismissal. .. COURT DECISION: (.pdf) (.html)
♦ Jun 7, 2019 .. FedSmith: 4 EMOTIONS NEW FEDERAL RETIREES MAY EXPERIENCE : Retirement is a big life-changing event. It is a time that provides you with the chance to travel more, spend time with your family, or do nothing at all. However, federal retirement does not come without challenges. In a way, federal retirees experience an emotional roller coaster ride : Excitement, Nervousness, Curiosity, Relief. by Brandon Christy
♦ Jun 7, 2019 .. FLRA: Treasury v. NTEU .. The Union filed a grievance protesting the Agency's performance evaluation of the grievant. The Agency denied the grievance on April 21, 2016. On May 4, 2016, the Union invoked arbitration by sending a certified letter to the Agency. The Agency sent the Union a response confirming its receipt of the Union's letter invoking arbitration but indicated that it did not have a record of the case being assigned to an arbitrator. On December 19, 2016, the Agency sent an email to the Union stating that the time for scheduling the case for arbitration had passed. Both parties agreed to allow the Arbitrator to decide the arbitrability issue. At arbitration, the Agency argued that the grievance was not arbitrable because the Union failed to timely schedule a hearing under Article 28 of the parties' agreement. .. FLRA DECISION: (.pdf) (.html)
♦ Jun 7, 2019 .. D.D.C.: Stafford v. GWU .. Jabari Stafford alleges that he was the victim of racial discrimination during his time as a walk-on tennis player at George Washington University. He brings a bevy of federal- and D.C.- law claims against the University, two of his former coaches, and two administrators in the athletics department. One of the individual Defendants have moved to dismiss all of Stafford's claims. Stafford opposes dismissal and also seeks leave to amend his complaint. .. COURT DECISION: (.pdf) (.html)
♦ Jun 6, 2019 .. DOJ OIG: Investigative Summary : Findings of Misconduct by a United States Marshal for Making an Inappropriate Comment about Shooting a Judge and for Lack of Candor ... Justice.gov (.pdf)
♦ Jun 6, 2019 .. 2d Cir.: Saber v. DFS .. The New York State Department of Financial Services (DFS) appeals after a jury found DFS liable for discriminating against Nasser Saber based on his national origin when it failed to promote him. The jury also found that DFS had retaliated against Saber for filing a complaint with the federal Equal Employment Opportunity Commission (EEOC). .. COURT DECISION: (.pdf) (.html)
♦ Jun 6, 2019 .. Fed. Cir.: Eclarin v. OPM (Navy) .. Delfin Eclarin was employed by [the Navy] in Subic Bay, Philippines, from August 15, 1957, to April 18, 1963, and then from August 17, 1966, to August 24, 1992. From August 15, 1957, to April 18, 1963, he was employed in an indefinite appointment as a Pumping Plant Operator and then as an Engine & Pump Operator. On April 18, 1963, he was terminated as part of a reduction in force (RIF) with severance pay. On August 17, 1966, he was rehired via appointment as a Driver, a position he held on a full-time basis until August 16, 1991, and then on a part-time basis until termination via RIF on August 24, 1992. The separation notice that issued at Mr. Eclarin's termination on April 18, 1963, indicated that he served under an indefinite position. Mr. Eclarin appeals the decision of the MSPB (Board) affirming a determination by the Office of Personnel Management (OPM) that he does not qualify for a Civil Service Retirement System (CSRS) annuity. .. COURT DECISION: (.pdf) (.html)
♦ Jun 6, 2019 .. 11th Cir.: Langston v. Lookout MCS .. Defendant Lookout Mountain Community Services ("Lookout") provides mental health, addictive diseases, and developmental disabilities services in northwest Georgia. Lookout hired plaintiff Sherita Langston to be the House Manager for Flintstone, a home for a severely mentally and physically disabled resident. While Langston was employed by Lookout, Jan Lewis was Langston's supervisor, Janice Sabo was Lookout's Director of Human Resources, Michael Free was Lookout's Behavioral Health Director, and Tom Ford was Lookout's CEO. Langston earned $26,000 per year based on a 40-hour work week; classified as exempt, she earned no overtime pay. Before the patient's arrival at Flintstone, Langston worked no more than 40 hours per week, but once the patient moved into Flintstone, Langston had to work longer hours, and she shared her discontent about the lack of overtime pay with her supervisor, Lewis. .. COURT DECISION: (.pdf) (.html)
♦ Jun 5, 2019 .. 7th Cir.: Sledge v. Wilkie (DVA) .. Sledge worked from her position as a nurse practitioner for the VA from 2006 to 2014, first at the Jesse Brown VA Medical Center in Chicago, and then at the Adam Benjamin VA Clinic in Indiana. In June, the VA notified Sledge that it would terminate her employment, it followed through and fired her. She has sued the VA Secretary, alleging that she was fired because of her race, age, perceived disability, and for complaining to the Equal Employment Opportunity Commission about her supervisors. .. COURT DECISION: (.pdf) (.html)
♦ Jun, 2019 .. VIRGINIA BEACH SHOOTER ... TARGETED CO-WORKERS. Public buildings full of people, but he only targeted known co-workers. ???
♦ Jun 4, 2019 .. 11th Cir.: Nurse v. Alpharetta .. Appellant, an African American man, was fired from his job as a police officer with the City of Alpharetta following an internal affairs investigation of a misconduct complaint. He now sues the City and five individually named defendants (officials of the City and the police department) claiming race discrimination in violation of Title VII and the Equal Protection Clause, as well as a violation of his due process rights embodied in the Fourteenth Amendment. .. COURT DECISION: (.pdf) (.html)
♦ Jun 4, 2019 .. Supreme Court: Fort Bend v. Davis .. In Davis, the Fifth Circuit held that Title VII's exhaustion requirement is a claim-processing rule subject to waiver or other equitable exceptions, "not a jurisdictional bar to suit but rather a prudential prerequisite." As the employer in the action had not timely argued that the plaintiff had failed to fully exhaust her administrative remedies, the Fifth Circuit found the legal issue waived. If the Supreme Court affirms the Fifth Circuit's holding, litigants may be able to pursue employment discrimination lawsuit even if they have not fully exhausted their administrative remedies, if equitable grounds support waiver. On the other hand, if the Supreme Court overturns the Fifth Circuit's ruling, any defect in the administrative process will be found to jurisdictionally bar a subsequent lawsuit. The Supreme Court unanimously 9-0 affirmed the Fifth Circuit's holding. (.pdf) (.html)
♦ Jun 3, 2019 .. 11th Cir.: Jones v. RS&H .. RS&H is a multi-discipline design firm that provides fully integrated architecture, engineering, and consulting services. The firm is organized into five divisions, which are Aerospace, Aviation, Corporate, Transportation, and Transportation Construction Management. All three plaintiffs worked at RSH's offices in Tampa in the Transportation division. In this "collective action" under the Age Discrimination in Employment Act ("ADEA"), Bradley Jones, Paula Taylor, and Hamid Ashtari allege that their former employer, RSH, discriminated against them on the basis of age when it terminated them as part of a reduction in force ("RIF"). .. COURT DECISION: (.pdf) (.html)
♦ Jun 3, 2019 .. FLRA: SSA v. AALJ .. Under the SSA telework policy, an Agency "approving official . . . may authorize work at home . . . as temporary telework for medical reasons for employees, who because of medical reasons, certified by a health care provider, have difficulty commuting to the worksite but are able to perform the duties of their position at home." The grievant, an ALJ, requested to work from home after his back surgery. On March 29, 2017, SSA denied the telework request. In response, the grievant filed a grievance. SSA denied the grievance because the final doctor's note did not definitively state that the grievant could perform a full range of his duties at home. The Union invoked arbitration. .. FLRA DECISION: (.pdf) (.html)
♦ Jun 3, 2019 .. 11th Cir.: Siddiqui v. Netjets .. Ameer Siddiqui appeals the district court's grant of summary judgment in favor of his former employer, NetJets Aviation, Inc. First, Siddiqui, a Muslim of Pakistani descent, argues that the district court erred in granting summary judgment for NetJets on his discrimination claims under 42 U.S.C. § 2000e-2(a)(1) and 42 U.S.C. § 1981, based on its finding that he failed to show that NetJets's proffered reasons for placing him on administrative leave, unreasonably extending that leave, and ultimately terminating him were pretexts for discrimination. .. COURT DECISION: (.pdf) (.html)
♦ Jun 3, 2019 .. FLRA: DVA v. AFGE .. In this case, the Arbitrator made an error about an undisputed fact. As such, we set aside the portion of the award that flows from that error. On several occasions, Union officials were unable to locate emails that they had stored in an Agency-provided electronic records system. Arbitrator William H. Mills issued an award finding that the Agency violated multiple provisions of the parties' collective-bargaining agreement by failing to provide the Union with the type of electronic records system described in the parties' agreement. The question before us is whether the award is based on nonfacts. .. FLRA DECISION: (.pdf) (.html)
♦ May 31, 2019 .. FLRA: Defense v. AFGE .. In this case, we must determine whether a grievance impermissibly involves classification under § 7121(c)(5) of the Federal Service Labor-Management Relations Statute (the Statute). We determine that it does. In an interim award, Arbitrator Trudi Ferguson determined that the grievance could proceed to a merits hearing because the arbitration could avoid classification issues. The main question before us is whether that determination is contrary to law. Because the essential nature of the grievance concerns classification, regardless of how the Arbitrator characterized it, we find that § 7121(c)(5) bars the grievance, and we set aside the interim award. .. FLRA DECISION: (.pdf) (.html)
♦ May 31, 2019 .. FSIP: SSA v. AFGE .. This case, filed by the Social Security Administration (Management or Agency) on January 10, 2019, concerns a dispute over parts of 12 articles in the parties' successor collective-bargaining agreement (CBA) between it and the American Federation of Government Employees (Union). This dispute was filed pursuant to §7119 of the Federal Service Labor-Management Relations Statute (the Statute). .. (.pdf) (.html)
♦ May 30, 2019 .. Fed. Cir.: Borza v. Commerce .. THE ARBITRATOR IMPOSED A 561-DAY SUSPENSION. .. Ms. Borza began working at the U.S. Census Bureau in 1998, initially as a typist and then as a Management Analyst. On December 15, 2013, the U.S. Office of the Inspector General received an anonymous complaint that several employees, including Ms. Borza, were regularly claiming time and receiving pay for hours they had not worked. Consequently, in February 2014, the Census Bureau initiated an investigation into the matter. It determined that Ms. Borza received pay for more than 900 hours of unperformed work beginning on January 4, 2010, and amounting to about $40,000 in gross income. Accordingly, Ms. Borza was placed on administrative leave in May 2015, then terminated, effective September 9, 2016. Although her union filed a grievance challenging the termination, the agency ultimately decided to maintain its position. Thus, Ms. Borza, through her union, requested arbitration under the collective bargaining agreement. Teresa L. Borza petitions for review of an arbitrator's decision imposing a 561-day suspension. Because the arbitrator failed to justify the length of suspension, we vacate-in-part the arbitrator's decision and remand for further consideration. .. COURT DECISION: (.pdf) (.html)
♦ May30, 2019 .. 4th Cir.: Alford v. MSPB .. Mia C. Alford petitions for review of the U.S. Merit Systems Protection Board's ("MSPB") 2016 decision dismissing as barred by the doctrine of laches Alford's appeal of her 1996 termination of employment from the Drug Enforcement Administration. For cases, like this one, that include at least one claim that the employer violated a federal antidiscrimination statute, petitions for review of an MSPB decision must be made to the appropriate district court. .. COURT DECISION: (.pdf) (.html)
♦ May 29, 2019 .. 6th Cir.: Crawford v. Chipotle .. Alashae Crawford was fired from a supervisor position at a Chipotle Mexican Grill in southwestern Ohio. She then filed this lawsuit, alleging that Chipotle had violated federal and Ohio law by terminating her because of her race and because she had accused her manager of race discrimination. .. COURT DECISION: (.pdf) (.html)
♦ May 29, 2019 .. 4th Cir.: Alford v. MSPB .. Mia C. Alford petitions for review of the U.S. Merit Systems Protection Board's ("MSPB") 2016 decision dismissing as barred by the doctrine of laches Alford's appeal of her 1996 termination of employment from the Drug Enforcement Administration. For cases, like this one, that include at least one claim that the employer violated a federal antidiscrimination statute, petitions for review of an MSPB decision must be made to the appropriate district court. .. COURT DECISION: (.pdf) (.html)
♦ May 28, 2019 .. SUPREME COURT: Box v. PlanedParenthood .. WOMEN MUST BURY OR CREMATE BODY AFTER THEY KILL/MURDER/ABORT UNBORN BABY. .. The Seventh Circuit found Indiana's disposition law invalid. It held that Indiana's stated interest in "the 'humane and dignified disposal of human remains' " was "not . . . legitimate." SUPREME COURT: We now reverse that determination. (.pdf) (.html)
♦ May 28, 2019 .. FLRA: IBEW v. GPO .. The grievant is a sheet-metal mechanic. In January 2015, the Agency's IG received an anonymous tip that someone had constructed a grill or a smoker for personal use out of Agency materials. In July 2015, the IG issued an investigative report which identified the mechanic who had constructed the grill. In the course of the investigation, the grievant was interviewed and denied knowing about the other mechanic's actions, even though he supplied him with the high-temperature paint used on the grill. The mechanic who constructed the grill was suspended for seven days for his actions; the grievant was suspended for fourteen days for lack of candor, misuse of government property, and failure to follow applicable rules, laws, [regs], or policies in the performance of duties. The Union grieved and the dispute was arbitrated. .. FLRA DECISION: (.pdf) (.html)
♦ May 28, 2019 .. N.M.C.C.A.: U.S. v. Armendariz .. SHE WENT FROM "THE MILITARY SEDUCTRESS" ... TO "THE MILITARY VICTIM" .. The appellant was convicted, contrary to his pleas, of two specifications of violating a lawful general regulation, one specification of sexual assault by bodily harm, one specification of sexual contact by bodily harm, and one specification of adultery. On 25 July 2016, before 0800, Ms. Sergeant N texted the appellant asking "Are you alive?!" and noted that she had not seen the appellant for about a week. The appellant texted and then called Ms. Sergeant N. During that call, Ms. Sergeant N asked the appellant if he would roll the sleeves on her uniform blouse because she did not want to do so. The appellant agreed. He met Ms. Sergeant N outside of the squadron building where he had a private office. Ms. Sergeant N and the appellant also talked about a time they had had consensual sex years ago during their prior tour together. In response to the appellant's reference to their prior consensual sexual encounter, Ms. Sergeant N laughed, said she remembered. Ms. Sergeant N testified that the appellant locked the office door and turned off the lights. Then he laid her back on his couch and pushed aside her shorts, the liner of her shorts, and her underwear. .. COURT DECISION: (.pdf) (.html)
♦ May 24, 2019 .. 6th Cir.: Rogers v. Webstaurant .. Brittany Rogers filed suit against the Webstaurant Store for allegedly retaliating against her after she sought overtime pay. The district court dismissed her suit, and we affirm. Brittany Rogers worked as a customer service representative for the Webstaurant Store. The main goal of customer service is to provide helpful and friendly service to customers. But Rogers's manager, Tricia Wilkerson, believed that Rogers lacked a "can do attitude towards helping customers." Webstaurant decided it was best to cut ties with Rogers and let her go. Rogers did not believe Webstaurant fired her for performance reasons. Instead, she believed that Webstaurant fired her because she complained about not getting overtime pay. So she filed suit under the Fair Labor Standards Act (FLSA). .. COURT DECISION: (.pdf) (.html)
♦ May 24, 2019 .. 5th Cir.: Inocencio v. Montalvo .. Inocencio, a Hispanic man, was employed by the Houston Police Department (HPD) from 1982 until his retirement in 2014. Inocencio was promoted to the rank of Sergeant in 1992. In 2004, Inocencio was promoted to Lieutenant and assigned to the Narcotics Division, where he remained for the duration of his career until he retired. Inocencio alleges that the Narcotics Division had a long-standing policy of promoting into HIDTA positions only officers who had first worked in the street-level units within that division. Inocencio also maintains that he was highly qualified for the HIDTA positions, claiming that he led the "most productive" squad in General Narcotics and achieved high productivity by cultivating and managing about 60 confidential informants. .. COURT DECISION: (.pdf) (.html)
♦ May 24, 2019 .. FLRA: Defense v. ACEA .. The Federal Labor Relations Authority's (FLRA's) Boston Regional Office issued an unfair-labor-practice (ULP) complaint alleging that the Respondent (the Agency) violated § 7116(a)(1), (5), and (6) of the Federal Service Labor-Management Relations Statute (the Statute). The complaint alleged that the Agency committed ULPs when it refused to implement a successor collective-bargaining agreement with the Charging Party (the Union), despite a decision from the Federal Service Impasses Panel (the Panel) directing the Agency to adopt that agreement. In the attached decision, an FLRA Administrative Law Judge (the Judge) recommended finding that the Agency committed the ULPs alleged in the complaint. The main issue before us is whether the Judge's recommended decision is contrary to law. .. FLRA DECISION: (.pdf) (.html)
♦ May 23, 2019 .. 4th Cir.: Westmoreland v. TWC .. After Time Warner Cable ("TWC"), fired Glenda Westmoreland, an African American woman, she filed this action, alleging that the company would not have done so but for illegal age discrimination. Following a three-day trial, the jury found for Westmoreland, and the district court denied TWC's motion for judgment as a matter of law. TWC now brings this appeal, principally contending that Westmoreland failed to present sufficient evidence to justify the jury verdict. .. COURT DECISION: (.pdf) (.html)
♦ May 23, 2019 .. 5th Cir.: Herring v. AP&J .. Charles Herring sued NewFirst National Bank (which he inaccurately calls NewFirst State Bank) and certain individuals for race discrimination under Title VII, 42 U.S.C. § 1981, and state-law theories. .. The district court converted the motion to dismiss to a motion for summary judgment and granted summary judgment. .. COURT DECISION: (.pdf) (.html)
♦ May 22, 2019 .. 2d Cir.: Massaro v. Education .. Ms. Massaro, a former public school teacher of the New York City Department of Education ("DOE"). She alleged that school personnel violated the Age Discrimination in Employment Act ("ADEA") by discriminating against her on the basis of her age and retaliating against her for bringing an earlier age‐discrimination lawsuit. .. COURT DECISION: (.pdf) (.html)
♦ May 22, 2019 .. D.D.C..: Varnado v. Save the Children .. Save the Children hired Ms. Varnado, who is African American, to be an Associate Director of Financial and Sub-Award Management within USP Finance. During her first performance review, Ms. Varnado received positive feedback from her supervisor, Juliana Brannan. The next month, a finance manager on Ms. Varnado's team gave notice, and Save the Children tried to hire someone temporarily to cover that manager's immediate responsibilities. When that proved difficult, Ms. Varnado offered to take on the role to learn more about it, and she moved to Lexington, Kentucky, to do so. Upon arrival, she received training from another finance manager about the role. Even in Ms. Varnado's telling, this arrangement was not a happy one. First, Ms. Varnado was late to a conference call about her finance manager responsibilities. Then, she had issues using a risk assessment tool. Ultimately Save the Children fired her. .. COURT DECISION: (.pdf) (.html)
♦ May 21, 2019 .. DOJ OIG: FCC CHIEF ENDORSES SPRINT, T-MOBILE MERGER : FCC Chairman Ajit Pai said in a press release. "The commitments made today by T-Mobile and Sprint would substantially advance each of these critical objectives." To secure the deal, Sprint agreed to sell Boost Mobile. Sprint will retain Virgin Mobile and T-Mobile will retain Metro by T-Mobile. ... nbcnews.com
♦ May 21, 2019 .. WCA: Hollis v. Snohomish .. Deborah Hollis appeals the summary judgment dismissal of her claims against her former employer, the Snohomish County Medical Examiner's Office(SCMEO),for retaliation, disability discrimination, and failure to accommodate her disabilities. Hollis suffers from diabetes. In December 2013, Hollis requested a workplace accommodation for her diabetes and met with Heather Ole, SCMEO's operations manager. Hollis asked Oie for new boots, a refrigerator to keep her lunch in, and the ability to take breaks as necessary. The day after the meeting, Hollis purchased the boots on SCMEO's credit card and Dr. Thiersch purchased a personal refrigerator for Hollis's work space. Ole advised Hollis that she could take breaks to manage her condition at any time and asked Hollis to notify her if she had any trouble taking those breaks. After this initial meeting, Hollis never contacted Ole to inform her that there were any issues with the accommodations. In August 2015, Hollis complained to Dr. Daniel Selove, the chief medical examiner hired in 2015, that she was not able to take her lunch breaks. .. COURT DECISION: (.pdf) (.html)
♦ May 20, 2019 .. FLRA: SSA v. IFPTE .. On December 14, 2016, the grievant received a favorable settlement on an EEO complaint she filed against the Agency. Two days later, the Agency informed the grievant that it was investigating her for conduct that had occurred in May 2016. In March, 2017, the grievant filed a formal complaint with the EEO (second complaint) against the Agency alleging retaliation for the grievant's first EEO complaint. Following the conclusion of the investigation, the Agency issued a written reprimand to the grievant in May 2017. In response, the Union filed a grievance on June 29, 2017 on her behalf, alleging that the Agency violated the parties' agreement and did not have just cause to issue a written reprimand. The parties were unable to resolve the grievance, and it proceeded to arbitration. .. FLRA DECISION: (.pdf) (.html)
♦ May 20, 2019 .. 9th Cir.: Lambert v. Tesla .. Plaintiff-Appellant DeWitt Lambert filed suit against Defendant-Appellee Tesla, Inc. (Tesla), alleging violations of 42 U.S.C. § 1981. Tesla moved to compel arbitration, and the district court granted the motion. Lambert appealed, arguing that § 1981 claims cannot be subjected to compulsory arbitration. .. COURT DECISION: (.pdf) (.html)
♦ May 20, 2019 .. D.C. Cir.: Haynes v. DC Water .. Larry Haynes had worked at the D.C. Water and Sewer Authority ("D.C. Water") for nearly thirty years when his position was eliminated as part of a reorganization. D.C. Water offered Haynes a new position, but he was unable to obtain the license that position required and lost his job. Haynes alleges that he was treated differently than other employees affected by the reorganization due to his race, age, and learning disability, and that D.C. Water refused to accommodate his disability when it set deadlines for him to obtain the new license. He brings claims under various federal and D.C. civil rights statutes. .. COURT DECISION: (.pdf) (.html)
♦ May 17, 2019 .. 11th Cir.: Stanley v. Broward .. Plaintiff-Appellant Jeffrey Stanley has alleged that the Defendant-Appellee Broward County Sheriff's Office refused to rehire him due to his political activities in violation of the First Amendment. .. COURT DECISION: (.pdf) (.html)
♦ May 17, 2019 .. 4th Cir.: Dortch v. Cellco .. Frieda Dortch contends that the district court erred in rejecting her hostile work environment claim by concluding that the alleged harassment was not severe or pervasive and in finding that Verizon was not on notice of the harassment. To establish a hostile work environment claim, "a plaintiff must show that the offending conduct (1) was unwelcome, (2) was because of her [race or] sex, (3) was sufficiently severe or pervasive to alter the conditions of her employment and create an abusive working environment, and (4) was imputable to her employer." Harassment is considered sufficiently severe or pervasive so as to alter the terms or conditions of the employment if a workplace is "permeated with discriminatory intimidation, ridicule, and insult." The standard for proving an abusive work environment is intended to be a high one because it is designed to "filter out complaints attacking the ordinary tribulations of the workplace." Thus, the plaintiff must show not only that she subjectively believed her workplace environment was hostile, but also that a reasonable person could perceive it to be objectively hostile. .. COURT DECISION: (.pdf) (.html)
♦ May 16, 2019 .. DOJ OIG: Investigative Summary : Misconduct by an FBI Attorney for Shoplifting at Quantico Marine Base ... Justice.gov (.pdf)
♦ May 16, 2019 .. FLRA: Army v. AFGE .. The Union president (the grievant) requested sixty-four hours of official time. On the request form, the grievant listed Section A.4, and generally referenced Subsections (a), (b), (c), (e), and (f) as the reasons for the official time, but did not specify how much time he needed for each activity. While reviewing the request, the grievant's supervisor orally asked the grievant for additional information about the activities that the grievant would perform so that the supervisor could determine whether the amount of time requested was reasonable. When the grievant refused to provide any additional information, the Agency denied the request on the basis that the grievant requested an "excessive amount of time" without providing enough detail for management to determine how he would use the time. The Union filed a grievance over the denial. .. FLRA DECISION: (.pdf) (.html)
♦ May 16, 2019 .. 7th Cir.: U.S. v. Sanchez .. Sanchez, a daily cocaine user, says that on the day of his arrest he had decided to take his own life. He took a gun from his closet and ingested multiple controlled substances. Galesburg, Illinois police officers responded to a call about an intoxicated person on the street and encountered Sanchez, attempting (and failing) to stay upright, with the handle of the gun protruding from his pocket. The officers handcuffed Sanchez and discovered that the gun was loaded and that its serial number had been removed. In the same pocket, they also found a plastic bag containing three baggies of cocaine weighing 4.8 grams total. .. COURT DECISION: (.pdf) (.html)
♦ May 15, 2019 .. 4th Cir.: Chin-Young v. U.S. .. Chin-Young appeals the district court's dismissal of his tort, discrimination, and various statutory claims on grounds of res judicata. Chin-Young was terminated from his position as a civilian Supervisory Program Analyst in the Army Contracting Command (the "ACC") in Fort Belvoir, Virginia in January 2011. He challenged his termination before the Merit Systems Protection Board (the "MSPB") and he settled his initial challenge in May 2011. He has subsequently brought three petitions to enforce the settlement agreement, resulting in two decisions by the MSPB, both of which he has appealed to federal district court. His second appeal is before us now. For the reasons that follow, we affirm in part, reverse in part, and remand for further proceedings. .. COURT DECISION: (.pdf) (.html)
♦ May 13, 2019 .. SUPREME COURT: Apple. v. Pepper .. SUPREME COURT RULES AGAINST APPLE IN APP STORE PRICE FIXING CASE .. The proposed class action lawsuit by consumers accuses Apple Inc of monopolizing the market for iPhone software applications and forcing them to overpay. Conservative Justice Brett Kavanaugh, an appointee of President Donald Trump, joined the court's four liberal justices to rule against Apple in a 5-4 ruling. (reuters) (wiki)
♦ May 13, 2019 .. D.C. Cir.: Figueroa v. Michael Pompeo .. Figueroa is a Hispanic male born in Puerto Rico. Relevant here, federal employees may invoke two theories to prove Title VII liability. First, under the disparate impact theory, employees may challenge the government's use of a "particular employment practice that causes a disparate impact on the basis of race, color, religion, sex, or national origin." Second, under the disparate treatment theory, they may challenge any "personnel actions affecting employees" and involving "any discrimination based on race, color, religion, sex, or national origin." Such actions include hiring, firing, and the provision of "compensation, terms, conditions, or privileges of employment." .. DECISION: (pdf) (html)
♦ May 13, 2019 .. 11th Cir.: Carpenter v. Alabama .. Dr. John Carpenter, Jr., a physician who previously held a staff position with the University of Alabama Health Services Foundation ("UAHSF") and a tenured faculty position at University of Alabama at Birmingham's ("UAB") School of Medicine, brought a § 1983 claim against UAHSF, alleging a violation of his property interest in continued employment in both positions when he was wrongfully discharged without a pre-termination hearing. .. COURT DECISION: (.pdf) (.html)
♦ May 13, 2019 .. 7th Cir.: Tomas v. Illinois .. Susan Tomas, who is white and Polish, sued the Illinois Department of Employment Security and its employees under Title VII and the Fourteenth Amendment after she was passed over for a promotion. She also asserted that the defendants retaliated against her for filing a discrimination charge with the Equal Employment Opportunity Commission. Lastly, she brought discrimination and retaliation claims against both her union—the American Federation of State, County, and Municipal Employees, Local 1006—and union officials for inadequately investigating her allegations and declining to file grievances on her behalf. .. COURT DECISION: (.pdf) (.html)
♦ May 10, 2019 .. 3rd Cir.: Smith v. Scranton .. SHE IS NOT A POOR PERFORMER, SHE IS A "VICTIM" ??? .. University of Scranton hired Smith to work as a receptionist in its Residential Life Office. Smith had a rough tenure: she received several poor performance reviews and two warnings about the quality of her work. A few weeks after the second warning, Smith told her supervisor that she was having "trouble with [her] memory" and suffering from "daily headaches." So in 2012, Smith asked for two accommodations under the Americans with Disabilities Act. Soon after, Smith accepted a secretary position in the University's Department of Theology and Religious Studies. But Smith's performance remained spotty: She had trouble printing, scanning, and copying documents. She made mistakes filling out expense reports and reimbursements. .. COURT DECISION: (.pdf) (.html)
♦ May 10, 2019 .. A.F.C.C.A.: U.S. v. Bello .. On 4 June 2017, Appellant was at a bar near Malmstrom Air Force Base (AFB), Montana. At some point during the evening, Appellant left the bar and was standing outside with his friends as Senior Airman (SrA) WG was entering the bar. Appellant said something to a person who was with SrA WG, and Appellant and SrA WG exchanged words. As the verbal confrontation escalated, Appellant and SrA WG moved very close to each other, and Appellant ultimately punched SrA WG twice in the face. SrA WG fell to the ground, striking his head on the pavement and sustaining a skull fracture and subdural hemorrhage. Security camera footage showed that, prior to the fight, Appellant reached into his pants pocket, retrieved a cell phone, and handed it to a female who was watching the events unfold. She appeared to record or photograph the fight with the phone. .. COURT DECISION: (.pdf) (.html)
♦ May 10, 2019 .. Fed Cir.: Broughton v. U.S. .. Ms. Broughton was honorably discharged from the United States Navy and the Naval Reserve in 1997. From 2005 through 2009, she worked for the Department of Veterans Affairs at medical centers in Denver, Colorado, and Seattle, Washington. She alleges that exposure to hazardous waste odors during her employment caused her to suffer from hypoxia. She ultimately resigned in May 2009 after the VA denied her requests for accommodation. Since her resignation, Ms. Broughton has started several legal proceedings related to her work environment, including before the Office of Workers' Compensation Programs, the Merit Systems Protection Board, and the [court]. COURT DECISION: (.pdf) (.html)
♦ May 9, 2019 .. 6th Cir.: Fowler v. Benson .. SHAME ON YOU SIXTH CIRCUIT, SHAME ON YOU .. This is a case about the constitutionality of Michigan's driver's-license suspension scheme, as applied to indigent drivers. Plaintiffs claim that the Michigan Secretary of State's suspension of an indigent person's driver's license, on the basis of unpaid court debt, violates the Fourteenth Amendment. Plaintiffs contend that suspending the driver's licenses of the poor is irrational because license suspension makes their commuting to and from work, for instance, much harder, and therefore reduces the chances that they will pay the debt. Because Plaintiffs have not shown that Michigan's legal scheme is devoid of a rational basis, we decline Plaintiffs' invitation to etch their preferred driver's-license policy into constitutional bedrock. The district court granted Plaintiffs' motion to enjoin Michigan's Secretary of State from enforcing Michigan's driver's-license suspension law. Because we find that the Secretary's enforcement of Michigan law does not run afoul of the Fourteenth Amendment, we REVERSE. .. COURT DECISION: (.pdf) (.html)
♦ May 9, 2019 .. 7th Cir.: Levitin v. Northwest .. Dr. Yelena Levitin is a female, Jewish surgeon of Russian descent. She owns and operates Chicago Surgical Clinic, Ltd., a private medical practice. From 2000 through early 2013, most of her revenue came from the work she performed at Northwest Community Hospital in Arlington Heights, Illinois., where she maintained practice privileges. In December 2008 Levitin complained to Northwest that Dr. Daniel Conway, another surgeon, was harassing her. She alleges that Conway repeatedly criticized her medical decisions, undermined her in front of her patients, and interrupted one of her surgeries. Northwest reprimanded Conway, and any direct harassment stopped in January 2009. For nearly thirteen years, Dr. Yelena Levitin performed surgeries at Northwest. In January 2013 the hospital terminated her practice privileges. She brought this Title VII suit claiming that Northwest discriminated against her based on her sex, religion (Jewish), and ethnicity (Russian). .. COURT DECISION: (.pdf) (.html)
♦ May 9, 2019 .. ARMY CHANGES PROMOTION RULES TO FACILITATE A FLOOD OF PROMOTIONS OF UN-QUALIFIED SOLDIERS OVER FULLY-QUALIFIED SOLDIERS. .. The new system, which will be implemented over the next couple years, will push top performers in their ranks ahead of those who have served longer in the same position for sergeant first class and above. .. Read More First They Lowered The Physical Requirements For Women; Now The Promotion Requirements.
♦ May 8, 2019 .. 6th Cir.: Barrow v. Cleveland .. Jerome Barrow, an African-American male, began his long career with the [Cleveland Police] in 1979. Barrow was a good officer; he received high marks and rose through the ranks. In 1993, he was promoted to sergeant. Barrow achieved the rank of lieutenant in 2005, and later joined the vice unit, where he spent most of the rest of his career. Barrow took the test to become a captain in 2011, but failed to achieve a passing score. Of the officers who took the exam, eight passed and two (including Barrow) failed. Only one of the officers who passed was African-American. After learning of the test results, Barrow filed a charge with the EEOC alleging that the test was racially discriminatory. Following his EEOC charge, Barrow experienced several employment actions that he claims were in retaliation for his EEOC complaint. .. COURT DECISION: (.pdf) (.html)
♦ May 7, 2019 .. 6th Cir.: Romano v. Hudson .. The Hudson City School District ("Hudson") in Ohio is one of the highest-achieving school districts in the country. Trisha Romano applied to work there as a teacher every year from 2012 through 2016. She was never hired and, eventually, stopped being interviewed. In 2017, Romano filed a complaint alleging, among other things, age discrimination in violation of the Age Discrimination in Employment Act (the "ADEA") and retaliation in violation of the ADEA. .. COURT DECISION: (.pdf) (.html)
♦ May 7, 2019 .. Fed. Cir.: Robinson v. DVA .. Petitioner Robinson appeals the Merit Systems Protection Board's decision to uphold the Department of Veterans Affairs' removal of Mr. Robinson as Associate Director of the Phoenix Veterans Administration Health Care System. BACKGROUND Mr. Robinson became the Associate Director of the Phoenix Veterans Administration Health Care System ("Phoenix VA") in May 2012. During his tenure as Associate Director, Mr. Robinson was aware that scheduling issues were a problem, including the fact that it often took more than thirty days for patients to receive new-patient appointments. .. COURT DECISION: (.pdf) (.html)
♦ May 7, 2019 .. WCA: Engstrom-Stockwell v. Microsoft .. George Engstrom and John Stockwell appeal the trial court's summary judgment dismissal of their claim for wrongful discharge in violation of public policy against Microsoft Corporation. They believe that they were terminated from Microsoft as retaliation for initiating an investigation into another Microsoft employee. .. COURT DECISION: (.pdf) (.html)
♦ May 6, 2019 .. PCC: Ream v. PA DPW .. On appeal, we consider whether the trial court erred in [denying] Jennifer Ream's (Ream) claim for constructive discharge due to retaliation for protected activity. The incident that precipitated Ream's decision to quit her job occurred in June 2014 when a resident wandered away while Ream was assisting four other residents with dining. Ream believed that another RSA was monitoring the resident in the restroom. On July 10, 2014, Ream quit her job out of fear of possible termination. She voluntarily terminated her position notwithstanding a "satisfactory" final work evaluation and special commendations from her work supervisor. In August 2014, the Department issued a notice of no-discipline to Ream regarding the June 2014 incident. In October 2015, Ream filed the instant complaint. .. COURT DECISION: (.pdf) (.html)
♦ May 3, 2019 .. VA OIG: This audit substantiated that the psychologist improperly coded mental health services for about 66 percent of patient encounters for a 20-week period. The psychologist double-coded services, used codes not supported by the medical documentation, and entered codes not permitted for psychologists' use. Also, the psychologist received about $7,700 in salary for clinic time not spent providing direct patient care and more than 243 hours in unnecessary overtime pay. vaoig (.pdf)
♦ May 3, 2019 .. DOJ OIG: Investigative Summary: Findings of Misconduct by an FBI Special Agent in Charge and Assistant Special Agent in Charge for Failing to Ensure Contact with a Known Drug Trafficker was Handled According to FBI Policy ... Justice.gov (.pdf)
♦ May 3, 2019 .. 9th Cir.: EEOC v. Jeanswear .. 1. The district court abused its discretion when it held that the subpoenaed information was not relevant to L.B.'s charge. 2. The district court also abused its discretion when it held that the subpoena was unduly burdensome. .. COURT DECISION: (.pdf) (.html)
♦ May 2, 2019 .. Fed. Cir.: Mogil v. DVA .. Allyn Mogil served as an engineering technician at the VA Medical Center in Minneapolis, Minnesota from 2008 to 2017. In this role, he was responsible for development, design, and implementation of VA engineering and maintenance projects, including new construction, renovation, and equipment replacement and service. Around November 2016, he began sharing an office with Tony Horacek. Their office had three light fixtures controlled by two switches. They had an ongoing dispute over whether the lights should remain on or off in their office. One day Mr. Mogil returned to the office and discovered that Mr. Horacek had turned the lights off. Mr. Mogil "snapped," He retrieved a hammer from the facility's electrical shop, and smashed the light switch with the hammer, which permanently disabled the lighting in his office [...] . .. COURT DECISION: (.pdf) (.html)
♦ May 2, 2019 .. FLRA: AFGE v. Immigration .. In this case, the Agency issued memoranda to employees to notify them of misconduct investigations, and to suspend certain workplace privileges during the course of those investigations. Arbitrator John M. Donoghue found that issuing these memoranda prior to the completion of investigations by the Office of Security and Integrity (OSI) was not prohibited by the Agency's regulations or the parties' collective-bargaining agreement. On March 27, 2018, the Union filed exceptions [appeals] to the award, and on April 27, 2018, the Agency filed an opposition to the Union's exceptions. .. FLRA DECISION: (.pdf) (.html)
♦ May 2, 2019 .. Fed. Cl.: Oliva v. U.S. (DVA) .. In this breach of contract action, plaintiff, Steven J. Oliva, seeks to recover relocation incentive pay and lost salary from the government in connection with certain alleged breaches of the Settlement Agreement that he entered with the VA on or about January 30, 2015. Plaintiff periodically worked for the VA from 2000 until his termination from the agency in 2016. After spending 8 years employed in the private sector, plaintiff returned to the VA in 2012, as an Associate Director of Pharmacy Customer Care at the Health Resource Center located in Waco, TX. Thereafter, plaintiff worked as an Associate Director of Contract Management for the VA's Health Resource Center headquarters located in Topeka, KS and the Campus of the Central Texas Veterans Healthcare System located in Waco, TX. In the amended complaint, plaintiff alleges that the VA breached the Settlement Agreement in March 2015 and February 2016, respectively, and that he did not receive certain job offers [...]. .. COURT DECISION: (.pdf) (.html)
♦ May 1, 2019 .. DOJ OIG: Investigative Summary: Findings of Misconduct by a DEA Assistant Special Agent in Charge for Failure to Act in a Professional Manner, and by a DEA Special Agent in Charge for Favoritism and Providing False Statements to the OIG ... Justice.gov (.pdf)
♦ May 1, 2019 .. 10th Cir.: Provencio v. Intel .. INTEL INSIDE INSIDE INTEL : Jollene Provencio appeals from the district court's grant of summary judgment in favor of Intel Corporation. Provencio worked for Intel for nearly 20 years. In March 2015, she participated as a witness in an internal investigation of another employee's age-discrimination complaint. Although Provencio did not tell the investigator she had witnessed age discrimination, she did complain that some of her supervisors had created a hostile work environment. She described a female supervisor, Janice Lee, as a bully who seemed to have issues with women, and she stated that a male supervisor, Randie Dorrance, would not write up any managers. A few months later, Provencio's direct supervisor, Keith Baumgardner, told her that three other managers—Lee, Dorrance (who was Baumgardner's supervisor), and Jeff Kiehne—had complained that she was unapproachable and difficult to work with. Baumgardner had not received complaints about Provencio's job performance before she participated in the internal investigation. .. COURT DECISION: (.pdf) (.html)
♦ May 1, 2019 .. TCA: Jones v. Allman .. The plaintiff, Leslie K. Jones, was hired by Tennessee State University ("TSU") in 1999 as a campus security officer. On March 1, 2012, TSU provided notice to Mr. Jones that his employment with TSU would be terminated as of March 15, 2012. The record reflects that Mr. Jones's termination followed an incident wherein he was reprimanded for issuing an emergency alert, allegedly without justification. On May 25, 2012, TSU's Director of Human Resources sent a letter to Mr. Jones, denying Mr. Jones's request for a grievance hearing. On December 18, 2012, Mr. Jones retained attorney Andy Allman to assist him with this matter. .. COURT DECISION: (.pdf) (.html)
♦ Apr 30, 2019 .. FLRA: Energy v. AFGE .. The Union filed a grievance on behalf of a group of dispatchers who alleged that they were not receiving the prevailing rate of pay for work on holidays. The Agency denied the grievance. At arbitration, as relevant here, the Arbitrator addressed whether the grievance was arbitrable and whether the Agency should have paid the dispatchers a higher rate of holiday premium pay. .. FLRA DECISION: (.pdf) (.html)
♦ Apr 30, 2019 .. 11th Cir.: Hudson v. Tyson .. Hudson began working for Tyson as a tray packer in August 2015. Hudson's post-job offer health assessment showed that Hudson identified asthma and back problems on her health assessment, but checked the box "No" when asked "Do you have any work restrictions?" Within her first week on the job, however, she complained of back pain to her line leader. A day or two later, she was sent to the nurse's station to discuss her back complaints. On September 6, 2016, Hudson filed the present suit against Tyson, alleging that Tyson violated her rights under the ADA by failing to accommodate her disabilities. Specifically, in her pro se complaint, she alleged that she was forced to resign in September 2015 after Tyson was unable to accommodate her back injury and asthma. .. COURT DECISION: (.pdf) (.html)
♦ Apr 30, 2019 .. 9th Cir.: Weil v. Citizens Telecom .. On April 1, 2013, David Weil was notified he had not been selected for the promotion. Also in April, Potts prepared a Development Action Plan (DAP) for David Weil, which identified areas for improvement, and Weil agreed to follow through on several "action items." Later that month, David Weil spoke with L.H., who was then working for Frontier in her new capacity. In his deposition, Weil described what L.H. told him as follows: She had made it a – that the statement saying that she felt I was qualified for the job. She tried to get me into the director role; I had three things that were against me, and her exact verbiage – I remember this clearly – is 'You have three things going against you. (1) You're a former Verizon employee, okay. (2) You're not white. And (3) you're not female.' L.H. was later terminated in June 2013. David Weil failed to meet the DAP deadlines and complete action items. In June 2013, he was put on a Performance Improvement Plan (PIP) for a 60-day period to end on August Frontier terminated Weil on August 15, 2013, prior to the end of his PIP. Weil brought suit against Frontier. .. COURT DECISION: (.pdf) (.html)
♦ Apr 29, 2019 .. DOD OIG: Report of Investigation: Patrick M. Shanahan Acting Secretary of Defense: On March 15, 2019, we initiated an investigation into allegations that Acting Secretary of Defense Patrick M. Shanahan, took actions to promote his former employer, Boeing, and disparage its competitors, allegedly in violation of his ethical obligations. We received similar allegations from various referrals. dod ig
♦ Apr 29, 2019 .. 1st Cir.: Pena v. Honeywell .. Plaintiff Mayra F. Pena worked as a machine operator and associate assembler for defendant Honeywell International, Inc. (Honeywell), until Honeywell terminated her employment on June 17, 2013, on the basis of job abandonment. Pena had not come to work since March 8, 2013. On September 20, 2013, Pena applied for Social Security Disability Income (SSDI) benefits, asserting that she was totally disabled and had been since March 8, 2013. On April 16, 2015, Pena filed this suit [...] claiming that Honeywell terminated her employment on the basis of her disabilities, failed to provide her with reasonable accommodations, and retaliated against her. .. COURT DECISION: (.pdf) (.html)
♦ Apr 29, 2019 .. Fed. Cir.: Coppola v. DVA .. Dr. Coppola was employed as a part-time physician for the Department of Veterans Affairs. On February 8, 2011, Dr. Coppola filed an EEO complaint alleging wage violations due to age discrimination within the VA. In particular, Dr. Coppola alleged that he was denied certain pay increases between 2005 and 2010 on the basis of age. While his EEO complaint was pending, Dr. Coppola participated in an investigation by the Office of the Medical Inspector into complaints concerning patient care and safety at his workplace. On September 10, 2012, Dr. Cop- pola appeared on a local news station to discuss the results of the investigation and his own observations and concerns. On September 13, 2012, Dr. Coppola received notice from the VA that he would be terminated from his position in approximately two weeks. .. COURT DECISION: (.pdf) (.html)
♦ Apr 26, 2019 .. D.D.C.: Francis v. Perez (Labor) .. Dr. Francis, Ph.D, sues R. Alexander Acosta in his official capacity as Secretary of the Department of Labor for alleged discrimination and retaliation in violation of Title VII of the Civil Rights Act and the Age Discrimination in Employment Act. BACKGROUND: Dr. Francis is an African-American female of West Indian descent who was over the age of 40 at all times relevant to this case and who engaged in protected activity by asserting rights to equal employment opportunity (EEO). Dr. Francis joined the Department of Labor (DOL) in June 2007 to serve as Chief of the Branch of Budget Formulation and Implementation in the Office of Management. READ ON .. COURT DECISION: (.pdf) (.html)
♦ Apr 26, 2019 .. 6th Cir.: Hunt v. Monro .. Monro employed Hunt as an automotive technician in Medina, Ohio from August 2016 to November 2017. In that role, Hunt was responsible for diagnosing and repairing vehicles. From late 2016 to early 2017, the Medina store's management altered several of Hunt's time records after concluding Hunt's time entries were inflated—he would, for example, punch in early or not punch out for lunches or at the end of his shift. And he sometimes logged back in to the POS system and re-altered the time entries. Monro commenced an investigation, but ultimately could not "confirm whether Hunt was ever present in the [Medina] Store during the time that he alleged that he was working." .. DECISION: (.pdf) (.html)
♦ Apr 26, 2019 .. 6th Cir.: U.S. v. Wise .. A federal grand jury indicted Battle and Wise—along with fifteen other individuals—as part of a conspiracy to distribute cocaine around northern Ohio. As the district court put simply, Battle "has just been a drug trafficker his entire life." And Wise adds fifteen convictions of his own, including drug trafficking, possession of crack cocaine, and various thefts. The district court sentenced Wise to 33 months in prison—12 months longer than recommended by the Sentencing Guidelines. Battle received 210 months. Both sentences included ten years of supervised release following release from prison. Each defendant now appeals his sentence for various reasons. .. COURT DECISION: (.pdf) (.html)
♦ Apr 25, 2019 .. A.F.C.C.A.: U.S. v. Lundby .. Appellant was assigned to Pope Army Airfield, Fort Bragg, North Carolina, where he was a frequent visitor to the two Army and Air Force Exchange Service (AAFES) facilities, commonly referred to as the North Post Exchange (North PX) and the South Post Exchange (South PX). At some point in 2015, AAFES customer service personnel began reporting unusual activity to the loss prevention department. Specifically, they reported that Appellant was returning multiple high-dollar items for refund. Over the course of the following year, the loss prevention department began tracking Appellant's in-store and online transactions. Their investigation revealed that Appellant would place an order through the AAFES website and then present the receipt to return the item in-person at the North or South PX. Shortly after making the in-person return, often within less than an hour, Appellant would present the same receipt to return an identical item to the other PX. The source of the second item Appellant returned was unknown. Appellant was convicted of having made 18 fraudulent claims, each time presenting the same AAFES online-order receipt for two separate returns. In total, Appellant was refunded approximately $6,871.18 more than the amount he purchased through AAFES. .. COURT DECISION: (.pdf) (.html)
♦ Apr 25, 2019 .. 7th Cir.: Brown v. Wal-Mart .. Brown, who is African American, did not get along with his colleagues in the bakery department. A month into his employment, he was confronted about his job performance by a coworker. She called him "rug rat" and "boy," and, when Brown pointed his finger at her, she slapped his hand. Brown reported the incident to a manager, who told him that it would be addressed. Brown also filed a complaint about the incident with Wal-Mart's ethics office. Two weeks later, Brown filed a second complaint against his coworker as well as the bakery department's supervisor, who, he believed, retaliated against him for his earlier complaint by assigning him additional duties. Wal-Mart investigated Brown's complaints, concluded that the coworker had acted inappropriately by slapping his hand, and reprimanded her. But Wal-Mart concluded that Brown's claims of retaliation were not substantiated. Meanwhile, Wal-Mart granted Brown's request to be transferred to the electronics department. Shortly after his transfer to the electronics department, however, Brown was tardy for his shift. His tardiness meant that he had accumulated a certain number of unauthorized absence "points" that, under company policy, subjected him to termination. The next day his new supervisor fired him for accruing too many unauthorized absences. After receiving a right-to-sue letter from the EEOC, Brown brought this suit asserting discrimination based on his race, color, and sex, as well as retaliatory discharge for filing two internal complaints against his colleagues. .. COURT DECISION: (.pdf) (.html)
♦ Apr 24, 2019 .. D.C. Cir.: U.S. v. Thompson .. Appellants Oral Thompson and Dwight Knowles appeal their convictions for conspiracy to distribute and possess with intent to distribute cocaine (5 kilograms or more) on an aircraft registered in the United States or owned by a United States citizen. Neither stepped foot in the United States, and they argue that the conspiracy crime does not have an extraterritorial reach. .. COURT DECISION: (.pdf) (.html)
♦ Apr 24, 2019 .. 11th Cir.: McQueen v. ADT .. Mr. McQueen, who was represented by counsel in the proceedings below, asserted race discrimination claims based on unequal pay, 2 a hostile work environment claim, and a retaliation claim against ALDOT and the State. Mr. McQueen also asserted a claim [...] against the Individual Defendants, alleging that they allowed the creation of a racially hostile work environment and retaliated against him [...] . We review a district court's order granting summary judgment de novo [...] . COURT DECISION: (.pdf) (.html)
♦ Apr 24, 2019 .. 7th Cir.: Phillips v. Baxter .. Garfield Phillips, a former employee of the Illinois Department of Human Services, quit his job because, he says, his supervisors harassed him and discriminated against him. He sued the Department and four of his former supervisors, alleging national-origin and ethnicity discrimination, retaliation, conspiracy, and intentional infliction of emotional distress. The district court granted a motion to dismiss the complaint for failure to state a claim and then denied leave to file a proposed amended complaint for the same reason. Because Phillips stated a claim for discrimination, we partially vacate the dismissal and remand for further proceedings. .. COURT DECISION: (.pdf) (.html)
♦ Apr 23, 2019 .. Fed. Cir.: Hiller v. DHS .. Susan J. Hiller appeals from a decision of the Merit Systems Protection Board. Ms. Hiller worked as a full-time attorney-instructor at the Office of Training and Development (OTD) at the Im- migration and Customs Enforcement Academy in Charles- ton, South Carolina. She, along with a contract attorney in Charleston and nine full-time attorney-instructors in Glynco, Georgia, taught section 287g and other basic legal classes to law enforcement officers. In 2011, Ms. Hiller filed complaints with the Office of Inspector General and the Office of Special Counsel about workplace safety concerns and the misuse of government vehicles. .. COURT DECISION: (.pdf) (.html)
♦ Apr 23, 2019 .. 3rd Cir.: LaRochelle v. Wilmac .. Defendants hired Riker as a Certified Nursing Assistant ("CNA")7 in 2009. Riker claims that starting in 2010, CNA Teddy Bernard subjected her and other female staff to sexual harassment and that she complained to supervisors about Bernard's behavior several times before June 2011. In June 2011, Riker informed the Director of Human Resources that Bernard came from behind and hugged her, that his "behavior has largely been ignored by licensed staff," and that she "fear[ed] retaliation" for reporting his conduct. Bernard was suspended pending the investigation and ultimately terminated. During 2011, Riker sought workers' compensation for two injuries she identified as work-related. The last day Riker worked for Defendants was in early January 2012. In early January, Riker's physician told her that she could return to work later that month if she performed light duty with weight restrictions. Riker faxed this report to the Director of Human Resources. The Director of Human Resources informed Riker that Defendants would not accommodate non-work-related injuries. Riker subsequently filed for unemployment compensation and began collecting unemployment benefits the first week of February 2012. .. COURT DECISION: (.pdf) (.html)
♦ Apr22, 2019 .. 5th Cir.: O'Daniel v. ISS .. Plaintiff-Appellant Bonnie O'Daniel sued her former employers for firing her allegedly because of "the Plaintiff's sexual orientation [heterosexual] and Ms. Huber's reaction to the Plaintiff's pro-heterosexual speech." .. COURT DECISION: (.pdf) (.html)
♦ Apr 22, 2019 .. 2d Cir.: Atkins v. Rochester CS .. The following facts are undisputed. Atkins, an African-American woman in her mid- sixties, was assigned to be principal of the Freddie Thomas High School ("Freddie Thomas") for the 2012-13 school year. Freddie Thomas was one of ten schools in the District that had been targeted for phase-out and closure. During the 2012-13 school year, Principals received a total score based on several categories, and that numerical score corresponded to one of four ratings: highly effective, effective, developing, and ineffective. In September 2013, Atkins received a rating of "developing" for the prior school year of 2012-13. She appealed the rating, but her appeal was denied by a unanimous appeals panel. The parties dispute whether the District calculated Atkins's underlying APPR score in accordance with the agreed-upon criteria, and whether the appeals panel properly affirmed the "developing" rating. .. COURT DECISION: (.pdf) (.html)
♦ Apr 19, 2019 .. 11th Cir.: Murphy v. Army .. Amy Murphy appeals the district court's order dismissing her discrimination claims under the Rehabilitation Act of [...] MSPB's decision affirming the DOA's determination to remove her from federal service because the DOA committed harmful procedural errors and rendered an unreasonable decision. First, Murphy argues that the district court erred [..] because her claims implicated the DOA's decision to suspend and revoke her security clearance. Next, she argues that the district court abused its discretion by denying her two motions to amend her complaint. Lastly, she argues that the district court erred by affirming the MSPB's decision affirming the DOA's determination to remove her from federal service because the DOA committed harmful procedural errors and rendered an unreasonable decision. .. COURT DECISION: (.pdf) (.html)
♦ Apr 19, 2019 .. 2d Cir.: Shojae v. HHC .. Pari Shojae appeals from a judgment of the District Court (Forrest, J.) As to Pari Shojae's timely NYCHRL discrimination claims with respect to certain adverse actions, it appears that Shojae provided at least some admissible evidence that she was treated "less well" based on her gender, race, or national origin. In particular, Shojae testified that Khan, while acting as her supervisor, altered the terms of Shojae's job, made derogatory comments to her about her gender, identity as a Shia Muslim, and Persian ethnicity, and openly favored employees of Pakistani origin. We therefore vacate the dismissal of Shojae's NYCHRL discrimination claims against Khan and the Hospital. .. COURT DECISION: (.pdf) (.html)
♦ Apr 19, 2019 .. 11th Cir.: Arrington v. Alabama Power .. Plaintiff Lucille Yvette Arrington, proceeding pro se, appeals the dismissal of her claims for discrimination, hostile work environment, and retaliation, in violation of Title VII of the Civil Rights Act of 1964, the Americans with Disabilities Act, and the Family and Medical Leave Act, as well as her personal injury claim for "workplace hazard." On appeal, Plaintiff recounts the events that led to her alleged constructive discharge and asserts that she established a prima facie case of retaliation. .. COURT DECISION: (.pdf) (.html)
♦ Apr 19, 2019 .. 2d Cir.: Natofsky v. New York .. Plaintiff-Appellant Richard Natofsky who suffers from a hearing disability, brought this action alleging violations of Section 504 of Rehabilitation Act of 1973. Natofsky claims that, during his tenure working for the New York City Department of Investigation (the ʺDOIʺ), he experienced several adverse employment actions because of his hearing disability, including his eventual demotion. He also claims that the DOI failed to accommodate his disability and retaliated against him. .. COURT DECISION: (.pdf) (.html)
♦ Apr 18, 2019 .. Fed. Cir.: Fed. Cir. v. United States (Postal) .. On April 24, 2009, Ms. VanDesande filed suit in the Court of Federal Claims. In her suit, she alleged that the United States Postal Service ("Postal Service") had breached the Stipulation Agreement Regarding Damages that she and the Postal Service had entered into in June of 2003. The purpose of the Stipulation Agreement was to finally resolve a proceeding brought by Ms. VanDesande before the Equal Employment Opportunity Commission ("EEOC"). .. COURT DECISION: (.pdf) (.html)
♦ Apr 18, 2019 .. 2d Cir.: Spillers v. NYC H&H .. Mark Spillers sued his former employers, the New York City Health and Hospitals Corporation and Kings County Hospital Center, claiming, among other things, that they violated the Americans with Disabilities Act (ADA) by failing to provide reasonable accommodations for his mental disability. .. COURT DECISION: (.pdf) (.html)
♦ Apr 18, 2019 .. 9th Cir.: Washington v. Ryan .. At around 11:45 p.m. on the night of June 8, 1987, two men forced their way into Ralph and Sterleen Hill's Yuma, Arizona home in what turned out to be a disastrously violent home invasion. The men forced the Hills to lie face down on the floor of the master bedroom and bound their hands behind their backs. One of the men intermittently "screwed" a pistol in Ralph's ear while both men yelled at the couple demanding that the Hills give them drugs or money. Ralph glimpsed one of the assailants as he ransacked the drawers and closets in the room. The Hills were discovered lying face down in their bedroom. Both had been shot in the back of the head. Ralph survived the horrendous shot to his head, but was seriously injured. Sterleen did not survive the shooting. Police arrested Fred Robinson shortly after the incident. In 1987, a jury found Washington guilty of six crimes involving the robbery and murder of Sterleen Hill in her Arizona home. The court sentenced Washington to death. Arizona state prisoner Theodore Washington appeals the district court's denial of his petition for a writ of habeas corpus ... . COURT DECISION: (.pdf) (.html)
♦ Apr 17, 2019 .. A.F.C.C.A.: U.S. v. Easterly .. A general court-martial composed of officer members convicted Appellant, contrary to his pleas, of attempted premeditated murder in violation of Arti- cle 80, Uniform Code of Military Justice (UCMJ), 10 U.S.C. § 880. The members adjudged a sentence of a dishonorable discharge, confinement for seven years, forfeiture of all pay and allowances, and reduction to the grade of E-1. The convening authority approved the sentence as adjudged. Appellant asserts six assignments of error: .. COURT DECISION: (.pdf) (.html)
♦ Apr 17, 2019 .. FLRA: Homeland v. NBPC .. Statement of the Case: In this decision, we hold that the Arbitrator may not substitute her own judgment and second-guess a determination made by the Agency's ethics official that the grievant's outside employment would create an appearance of a conflict of interest.[1] The grievant requested permission to work during his off-duty time as an emergency medical technician (EMT). The Agency sought the advice of its ethics officer and found a potential conflict of interest between the grievant's duties as a border patrol agent to report suspected undocumented immigrants and his duty as an EMT to maintain patient confidentiality under Texas law. Based on that advice, the Agency denied the grievant's request. Arbitrator Kathy L. Eisenmenger determined that the Agency violated the parties' collective‑bargaining agreement when it denied the grievant's request to work off-duty. .. FLRA DECISION: (.pdf) (.html)
♦ Apr 16, 2019 .. D.D.C.: Hall v. EEOC .. Plaintiff Steven Hall, proceeding pro se, is a former employee of the Department of Homeland Security ("DHS"). He brings this suit challenging the rescission of his Workers' Compensation benefits and his termination from federal service. Plaintiff, an African-American male and a disabled veteran, began working for DHS on August 2, 2010. In August 2012, Plaintiff suffered from "illnesses/injuries" at a construction site at St. Elizabeth's Hospital, where he presumably was assigned to work. On November 20, 2012, he filed a claim with the Department of Labor's Office of Workers' Compensation Programs ("OWCP"). His request for benefits was approved in January 2013. By letter dated January 22, 2013, Gary Myers, a DHS Program Manager/Policy Advisor, requested that the OWCP overturn its decision and preclude Plaintiff from receiving benefits due to an insufficient causal link between Plaintiff's job placement at St. Elizabeth's and his respiratory issues. .. COURT DECISION: (.pdf) (.html)
♦ Apr 15, 2019 .. 10th Cir.: Romero v. H&P .. Silo Romero worked on an oil rig for Helmerich & Payne, and was fired after an extended dispute concerning workers' compensation. Romero sued H&P alleging the company either actually or constructively discharged him in retaliation for pursuing his workers' compensation claim. At trial, the jury found H&P both actually and constructively discharged Romero. .. COURT DECISION: (.pdf) (.html)
♦ Apr 15, 2019 .. 3rd Cir.: Andujar v. GNC .. General Nutrition Corporation (GNC) appeals a $258,926 judgment in favor of Santos Andujar, a former GNC store manager who sued for age discrimination after the company fired him. Andujar was a GNC store manager for some thirteen years before he was terminated at age 57. He was evaluated annually through GNC's Performance Evaluation Process (PEP). The maximum score for a PEP was 500, with 300 as the passing score. GNC also audited inventory and recordkeeping at each store through its Critical Point Audits (CPA). A passing CPA score was 90%, but Andujar's store earned scores of 88% in 2010, 68% in 2011, 79% in 2012, and 88% in 2013. On January 23, 2014, Andujar received a failing PEP score of 287. That same day, GNC manager Christian Gosseaux imposed a Red Store Action Plan, which gave Andujar 30 days to make improvements. Approximately one month later, Gosseaux fired Andujar for failing to comply with the Action Plan. GNC replaced him with a man in his twenties. Andujar sued GNC in New Jersey state court, alleging wrongful termination in violation of the New Jersey Law Against Discrimination (LAD). .. COURT DECISION: (.pdf) (.html)
♦ Apr 12, 2019 .. VA OIG: Review of Delays in Clinical Consult Processing at VA Boston Healthcare System, Massachusetts: The VA Office of Inspector General (OIG) conducted a healthcare inspection in response to a complaint that staff at the VA Boston Healthcare System in Massachusetts inappropriately discontinued consults (healthcare providers use consults to request an opinion, advice, or expertise regarding patients' specific problems). vaoig
♦ Apr 11, 2019 .. IL App: Liu v. Four Seasons .. Plaintiffs filed a class action complaint, alleging that their employer, Four Seasons Hotel, Ltd. (Four Seasons), violated the Act in its method of collecting, using, storing, and disclosing their biometric data, namely, their fingerprints for timekeeping purposes. Four Seasons filed a motion to compel arbitration, arguing that the plaintiffs signed an employment agreement that required four types of employment disputes, including "wage or hour violation" claims, be submitted to an arbitrator. .. COURT DECISION: (.pdf) (.html)
♦ Apr 9, 2019 .. 2d Cir.: Davis-Garett v. Urban Outfitters .. From September 2012 until early October 2013 Garett was employed by Anthropologie, a nationwide retailer that sells women's apparel and accessories, home furnishings, decor, gifts, and "found objects." Garett filed a complaint alleging principally that Anthropologie and its corporate parent Urban Outfitters, Inc., discriminated against her on the basis of age by maintaining a hostile work environment and retaliated against her for lodging discrimination complaints. .. COURT DECISION: (.pdf) (.html)
♦ Apr 9, 2019 .. 11th Cir.: Wilburn v. U.S. (OSHA) .. Wilbur served as a compliance safety and health officer for the Occupational Safety and Health Administration (OSHA). His amended complaint alleges that in November or December of 2011, the area director (AD) for OSHA's Mobile, Alabama office "performed a crude and sexually obnoxious behavior" in which the AD simulated a sexual act. Wilbur, finding the AD's behavior "morally offensive," reported the AD to his union representative, but nothing came of it. In January 2012, the AD did the same thing in front of a new employee. This time Wilbur reported the behavior to the assistant area director, but again nothing came of it. Wilbur continued to complain, but the assistant area director warned him "not to continue making waves in the office." Wilbur's work life quickly went downhill from there. In March 2013, he was "verbally admonished" regarding one of his inspections. In June, he received a poor mid-year performance evaluation. There were smaller slights as well: .. COURT DECISION: (.pdf) (.html)
♦ Apr 8, 2019 .. FSIP: AIR FORCE v. AFGE .. This case [...] concerns the issuance of a local dress code standard for civilian Instructors who work in the classrooms, out on the flight line, and on the hanger floor in the 82nd Training Wing of the Sheppard Air Force Base in Wichita Falls, Texas (Agency). The dispute was filed pursuant to §7119 of the Federal Service Labor-Management Relations Statute (the Statute). .. FSIP DECISION: (.pdf) (.rtf)
♦ Apr 8, 2019 .. ISC: Slaughter v. DUC.OM .. Plaintiff appeals summary judgment dismissing claim that medical school failed to accommodate her mental disability and evidentiary ruling declining to impute confidential knowledge of psychotherapist to the school. The medical school expelled her based on her failing grades and lack of academic promise. The student filed a complaint against the medical school with the Iowa Civil Rights Commission and then filed this district court action alleging the school failed to accommodate her mental disability. .. COURT DECISION: (.pdf) (.html)
♦ Apr 5, 2019 .. FLRA: VA v. AFGE .. In this case, the Authority holds that the Agency is obligated to provide bargaining unit employees (BUEs) and their Union representatives recordings and transcripts it agreed to provide in the parties' collective-bargaining agreement. Arbitrator John B. Dorsey found that the Agency violated the parties' collective-bargaining agreement (CBA) by failing to provide employees and the Union certain investigation-related materials. As a remedy, the Arbitrator directed the Agency to provide these materials to employees and the Union. The Agency files essence and exceeded-authority exceptions, and argues that the award is impossible to implement. .. FLRA DECISION: (.pdf) (.html)
♦ Apr 5, 2019 .. 7th Cir.: Hernandez v. Nieves .. Daisy Hernandez alleges that, in January 2013, Jessifer Home Health Agency, Inc., constructively discharged her based on her age, sex, and national origin. Afterward, she asserts, her former supervisor stalked, surveilled, and threatened her [...]. We also understand Hernandez to blame her supervisor for the fact that she has not held any job for longer than a year since she left the Agency. Hernandez also appears to allege an overarching conspiracy to harm her, and, in her participating in this appeal. .. COURT DECISION: (.pdf) (.html)
♦ Apr 5, 2019 .. D.D.C.: Torres v. UHL 25 .. In October 2016, the Gaylord Hotel terminated Plaintiff, Cesar Parada Torres (Torres) for (1) leaving his work station, (2) striking a colleague named Ms. Byrd with two pieces of bread at her work station, and (3) threatening her to "take it outside. Torres was a member of the Unite Here union's Local 25 bargaining unit. {Local 25}. Local 25 represented Torres at the first-step grievance hearing with the Gaylord Hotel and advocated that Torres "be returned to work with full back pay and no loss of seniority. After Gaylord denied the first-step grievance, Local 25 decided against further representing Torres, in mediation, the next phase of the disciplinary review process. It based its decision on several factors, including Plaintiff's three disciplinary issues in the prior eighteen months (including two separate instances of yelling at a coworker and using profanity at a coworker), video evidence and witness testimony of the altercation with Ms. Byrd that did not corroborate Torres's version of events, and the fact that Torres confronted Ms. Byrd at her work station. On July 30, 2017, Torres filed a charge of discrimination against Local 25. .. COURT DECISION: (.pdf) (.html)
♦ Apr 4, 2019 .. FLRA: Air Force v. IAFF .. In this case, we reaffirm that employees may be considered confidential under § 7103(a)(13) of the Federal [Labor-Management] Statute even if they do not personally negotiate contracts or grant and deny grievances. .. FLRA DECISION: (.pdf) (.html)
♦ Apr 4, 2019 .. 5th Cir.: Davis v. TCH .. Texas Children's Hospital fired its employee Ms. Tina Davis. Davis then sued the hospital for: (1) discrimination (2) harassment (3) retaliation. One example Davis gives: Ms. Conchita was yelling at Davis, and so Davis walked away. At which point, Ms. Conchita supposedly grabbed Davis from behind. Next, Ms. Davis claims that [Mr.] Omar screamed at her that he "would do what he wants." And Davis also alleges that during this altercation, [Mr.] Omar was face to face with her, inches away, so that his spit hit her face. Ms. Davis claims that she then sought transfer, but in response, her supervisors fired her. So Ms. Davis filed an EEOC complaint. And next, Davis sued. .. COURT DECISION: (.pdf) (.html)
♦ Apr 4, 2019 .. 3rd Cir.: Komosa v. Postal .. John Komosa worked for the U.S. Postal Service (U.S.P.S.) in Pittsburgh as a mail carrier beginning in 1999. In 2013, Komosa suffered a stroke that, according to Komosa and his doctor, required him to avoid climbing steps, a limitation that U.S.P.S. initially accommodated. In 2015, Komosa began working under a new manager whose approach to Komosa's accommodation differed, leaving Komosa unable to continue working his previous routes. Komosa filed an [E.E.O.] complaint making discrimination claims under the Rehabilitation Act. As a federal employee, Komosa was required to file his complaint with the Equal Employment Opportunity division of U.S.P.S., and he did so, filing both an informal complaint and a subsequent formal complaint that included an allegation of retaliation against Komosa following his informal complaint. .. COURT DECISION: (.pdf) (.html)
♦ Apr 3, 2019 .. FLRA: AFGE v. Agriculture .. THE AGENCY FILED A ULP .. In 2008, the parties ratified their existing collective-bargaining agreement. Article 38 of that agreement contains a reopener provision, which provides, as relevant here, that the parties will renegotiate the agreement if either party timely serves its written demand to bargain along with "initial written proposals, which may be supplemented during renegotiations." In 2017, the Agency served the Union with a demand to bargain a new agreement along with proposed negotiation ground rules. The Union responded that the Agency had failed to satisfy the terms of Article 38 because the Agency did not submit all of its substantive proposals with its demand to bargain. The Union refused to bargain. The Agency filed an unfair-labor-practice (ULP) charge against the Union. .. FLRA DECISION: (.pdf) (.html)
♦ Apr 2, 2019 .. FLRA: Agriculture v. NAAE .. Arbitrator Leonard M. Shapiro found that the Agency violated a U.S. Office of Personnel Management (OPM) rule when the Agency determined that the seven grievants did not satisfy the minimum educational requirements for their positions and when it denied one of those grievants a promotion. The Agency filed exceptions to the award. .. FLRA DECISION: (.pdf) (.html)
♦ Apr 2, 2019 .. (5th Cir.: Heath v. Southern .. Dr. Panagiota Heath is an associate mathematics professor at Southern University at New Orleans (SUNO). Dr. Mostafa Elaasar became Heath's supervisor in 2003. Since that time, Heath alleges that Elaasar has harassed her continuously, creating a hostile work environment. She claims that the harassment was due to her race, religion, sex, or national origin, in violation of Title VII and 28 U.S.C. § 1983. She seeks to hold both the university and Elaasar liable for the harassment under Title VII and Elaasar responsible under section 1983. Heath is a Christian female of Greek descent, while Elaasar is a male, and he is Muslim and of Egyptian descent. .. COURT DECISION: (.pdf) (.html)
♦ Apr 2, 2019 .. D.C. Cir.: Guedes v. ATF .. In October 2017, a lone gunman armed with bump-stock-enhanced semiautomatic weapons murdered 58 people and wounded hundreds more in a mass shooting at a concert in Las Vegas, Nevada. In the wake of that tragedy, the Bureau of Alcohol, Tobacco, Firearms and Explosives ("Bureau") promulgated through formal notice-and-comment proceedings a rule that classifies bump-stock devices as machine guns under the National Firearms Act. See Bump-Stock-Type Devices, 83 Fed. Reg. 66,514 (Dec. 26, 2018) ("Bump-Stock Rule"). The then-Acting Attorney General Matthew Whitaker initially signed the final Bump-Stock Rule, and Attorney General William Barr independently ratified it shortly after taking office. Bump-stock owners and advocates filed separate lawsuits in the United States District Court for the District of Columbia to prevent the Rule from taking effect. .. COURT DECISION: (.pdf) (.html)
♦ Apr 1, 2019 .. Fed. Cir.: AFGE v. EEOC .. In 2017, the [EEOC] removed David Hamilton from his position as an agency mediator. Mr. Hamilton's union filed a grievance challenging the removal. Pursuant to the collective bargaining agreement with the agency, Mr. Hamilton elected to have the challenge to his removal heard by an arbitrator rather than by the [MSPB]. Following a hearing, the arbitrator overturned Mr. Hamilton's removal, but denied the union's request for an award of attorney fees. AFGE, has petitioned for review of the denial of attorney fees. .. COURT DECISION: (.pdf) (.html)
♦ Apr 1, 2019 .. D.D.C.: Grant v. Mnuchin (IRS) .. Aaron Darnell Grant worked as a Special Agent conducting criminal investigations for the Internal Revenue Service (IRS or Agency), an agency within the Department of the Treasury. He was discharged for various forms of misconduct in 2010. Mr. Grant was reinstated to the IRS on September 4, 2012, after the Merit Systems Protection Board (MSPB) found errors in the Agency's handling of his discharge but without reaching the merits.1 Notice, Ex. 32, 2014 MSPB Initial Decision. On his first day back at work after his reinstatement in 2012, Mr. Grant met with his first- and second-line supervisors, Supervisory Special Agent (SSA) Troy Burrus and Special Agent in Charge (SAIC) Rick Raven, respectively. SAIC Raven, who had had no role in any of the relevant prior events, told Mr. Grant that he would review the whole matter and, upon doing so, might re-propose Mr. Grant's removal. On November 9, 2012, Mr. Grant filed an EEO complaint, alleging discrimination based on his alleged disability (alcohol dependence) and retaliation for his successful appeal to the MSPB. .. COURT DECISION: (.pdf) (.html)
PERMERICA.COM